The
development

of your product  

Because we exist to bring your ideas to life and help you turn them into reality.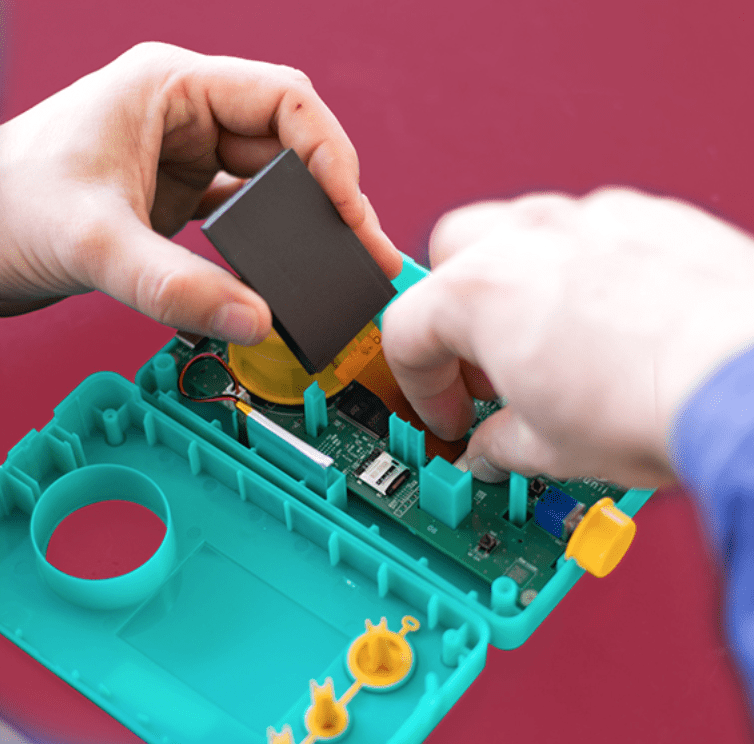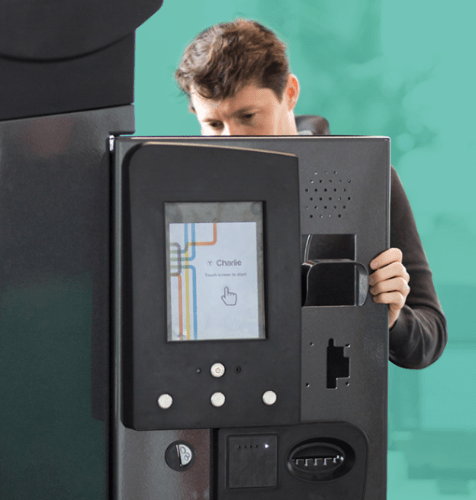 Bring your product
to life
More than just going through projects on autopilot, what we love to do at Rtone is to immerse ourselves in the project's story and accompany it over time.
Mechanics, Hardware, Firmware, Cloud, Cybersecurity and R&D, we bring together all the expertise to design your innovative product. From prototyping to commercialization, our cross-functional approach ensures that all aspects of your project are taken into account.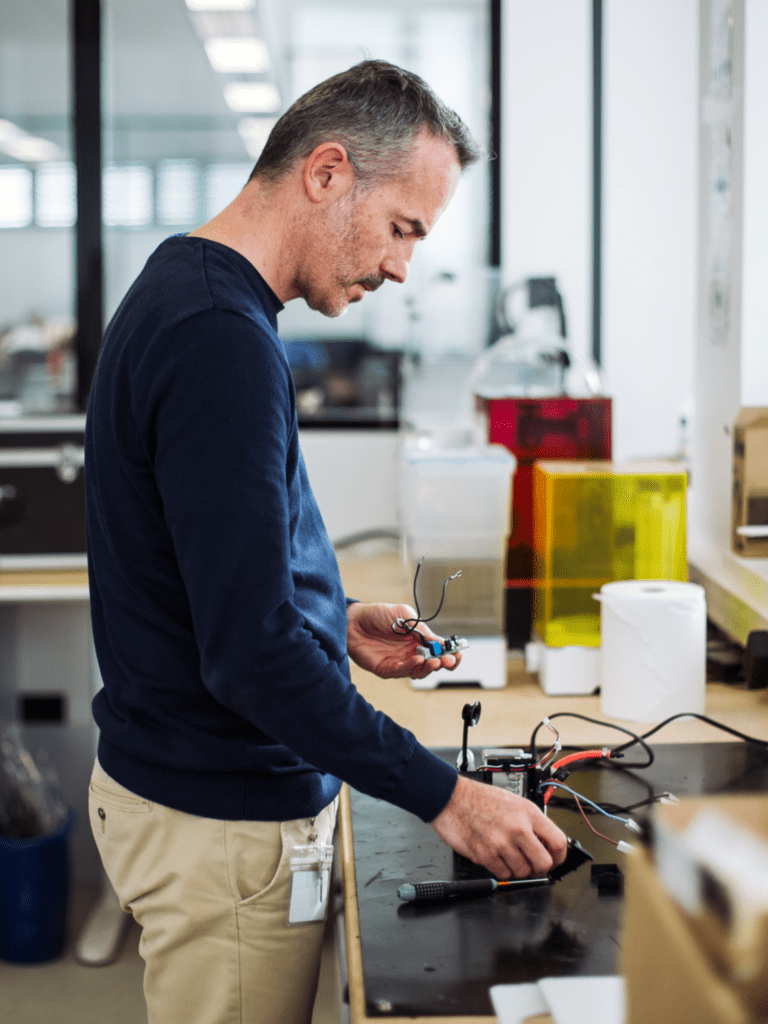 Prototype or
MVP ? 
We know that the choice between a prototype or an MVP depends on the objectives, timelines, and budget of each project. However, we generally recommend focusing on the core functions of the product by developing an MVP. This allows for technical aspects to be integrated into the design and for the idea to be quickly tested with users, while also allowing for iterations to refine the product as much as possible before launching it to the market.
We are here throughout this iterative process and help you determine the most suitable approach for your project.
Let's talk about it!
We developed their product
from A to Z

Montvel, the connected wood pellet grill
With Montvel, it is the story of a project designed and managed in full with Rtone. All the expertise in software, mecha, product owner, industrialization are integrated. 
The advantage: a better understanding of the issues of the project, less intersections trades, industrialisation anticipated.
Our achievements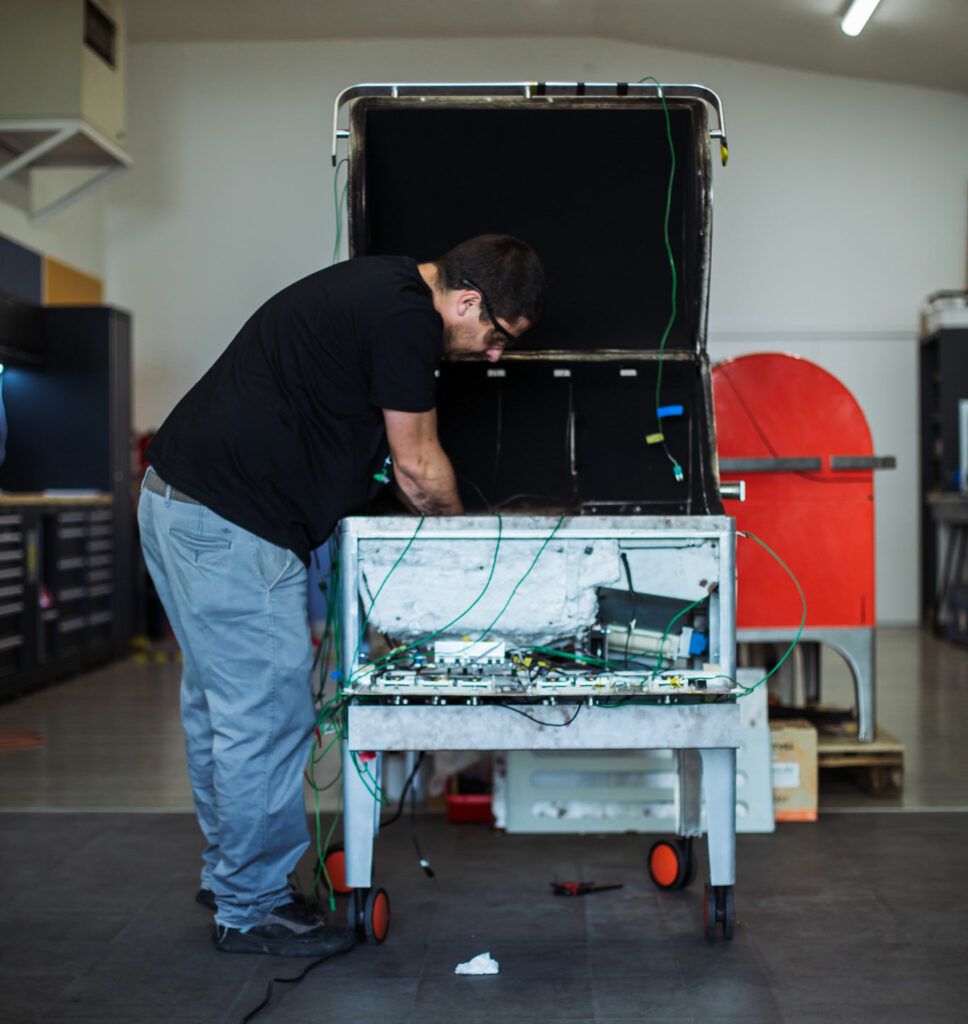 Present from
start to finish
From ideation to the entire product lifecycle, we support you in the design of your product and in all stages of its lifecycle.
We love to answer your questions

A design office often has a single skill set and focuses its intervention on the design of prototypes. In order to support you at all stages of your project, we have brought together all the expertise in-house to allow you to have a single point of contact.
As you may have guessed, the specificity of Rtone is its completeness:
We have all the expertise to design and industrialize a product: hardware, firmware, cloud, mechanics, project leaders, industrialization experts
We can support a project from ideation to mass production and end of product life
We integrate the industrialization phase from the beginning of the project.
The idea is to prioritize the most important features of your product.
We assist you in defining the scope of your project and focusing on what will bring the most value. We also consider what is easily achievable with minimal effort in order to minimize your costs. This is the principle of the value-effort matrix.
The goal is a useful product with the highest added value at the lowest possible cost.
After taking your needs into account, we can align our technical teams and finalize the budget. This process avoids unpleasant surprises (such as unfeasible or impractical technical aspects that result in additional costs and delays) during project development.
Next, we organize the project into "sprints" in an iterative manner to address prioritized issues based on their impact and identified technical risks.
The objective is to validate the applications, adapt to real-world situations, and deliver a functional product.
We work for you and produce what you need. We can build a complete prototype for you, but we can also advise you on the best way to do it yourself. What we do best is to accompany you in your product development project right up to mass production.
We are flexible and we know that projects will change and evolve over time. Therefore, we work with our clients to adapt to changes and design modifications during the project. We also have clear processes to anticipate these changes based on your priorities and the cost/timeframe scope.
According to your needs, we have partners in Asia, Europe and France. Depending on your budget constraints, volume, typology, technicality, ethics or desire to manufacture in France, we have built a network of competent partners to produce your products with teams on site (especially for Asia) to facilitate the progress of the industrialization project which is a complex issue.
We also prepare your product for market launch. This often involves mandatory compliance with CE standards and CEM certifications, for example. We provide support for these tests as detailed in this article.
Rtone places great importance on safety in the design of any product. To help you meet current safety standards, we offer personalized support at every stage of the design process, working closely with you to identify applicable safety standards, propose secure design solutions, and obtain the necessary safety certifications for the product.
Let's talk about
your project!
Do you have a product development project? From design to industrialization, through production and maintenance, we are here to support you at every stage of your project. Don't hesitate to submit your most ambitious projects to us.
We look forward to receiving your message!
Contact us!